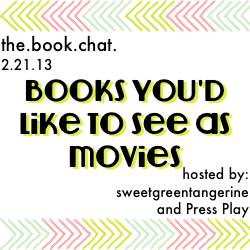 I have to admit I have been excited about this one since I heard that it was going to be on the book chat this week. I love book to movies transitions although the novel is always better. I can watch movies over and over again where it is hard to read a novel over and over again. Movies are the way I have discovered most of my favorite authors so I'm thankful to the movie industry for making me read new books and new authors. I wouldn't have found Jodi Picoult or Emily Giffin if there wasn't a movie for one of their books.
I have decided to pick 4 books that I would like to see as movies. They are in no specific order just randomized as I saw them on my read shelf.
1.
I know Nicholas Spark's 8th movie, Safe Haven, just came out, but Nicholas Sparks books just make awesome movies. The Rescue just melts my heart. I think Hollywood would have fun with the beginning of the novel as they try to find Kyle.


2.
I really liked this Sarah Dessen book. Ruby really grew as a character as she made new friends and found her place in their small town. Not a whole lot of action just an awesome romance.
3.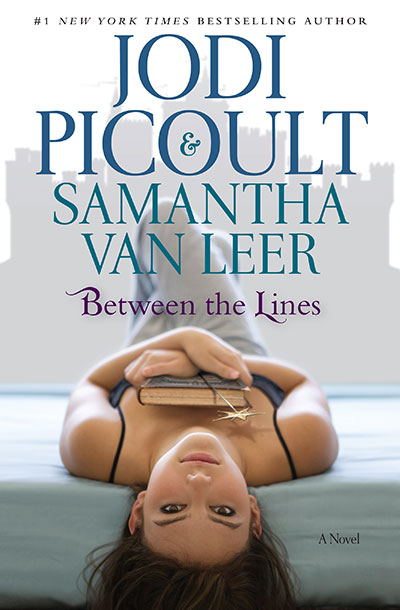 Jodi Picoult's first YA Novel she wrote with her daughter Samantha Van Leer. This was about Deliah who couldn't stop reading this fairytale and then she noticed that the story changed. Oliver is tired of being trapped in the fairytale. He starts talking to Deliah to find a way out. The whole idea just sounds like it would make a great movie. This book was different from any other book I have read and I simply loved it.